Importance of Dental Health in Your Adult Life
For many adults in America, oral health may seem like a daily task you would rather not deal with or think about. In fact most individuals really only go to the dentist once they are in actual pain.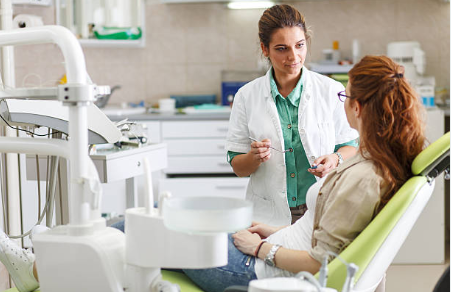 How important is Dental Health?
As you get older, your oral health becomes an essential aspect of your life, especially since your teeth tend to become weaker with age and with time you could develop deep pockets that require deep cleaning. Proper oral care involves brushing, flossing, and seeing your dentist regularly as well as choosing to eat healthy foods that are high in nutrition to support oral hygiene.
If proper steps are not taken for your oral health, the risk of experiencing health issues increases tremendously. For adults and children that don't maintain their gums and teeth with regular check-ups and cleaning large numbers of bacteria can develop in the mouth and lead to an oral infection.
Diseases like diabetes and heart disease have been linked directly to poor dental hygiene and more recently studies have shown there may be a link between advanced gum disease and dementia.
According to the Centers for Disease and Control 27 percent of the adults in the United States have untreated tooth decay and 46 percent of adults aged 30 years or older show signs of gum disease. Even the most basic of oral health practices: like using fluoride toothpaste, rinsing immediately after eating foods high in sugars, and drinking lots of water, can help promote oral health and protect yourself and your smile.
More Information on Oral Hygiene
When looking for advice or information on your dental health, it is important that you always speak to a dental professional that can give you clear, precise, and detailed treatment plan to maintain or restore your gum and teeth help. That is why at Summerlin Dental we offer our patients the best information and dental check-up services to help prevent advanced oral health issues.
To contact Summerlin Dental today for more information or to set an appointment, contact us today at (702) 228-2218 or book an appointment online at our appointment page.