Do I Really have to Floss Every Day to Have Healthy Teeth?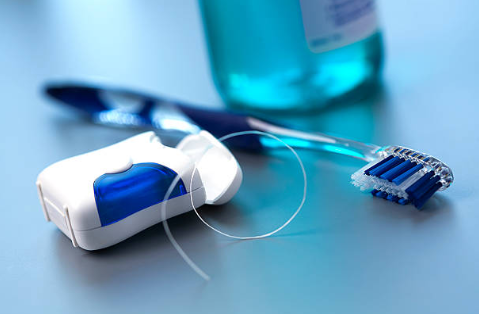 You only have to floss the teeth you want to keep! One of the best dental tips that you can have is a simple daily task to protect your teeth which is to floss and brush.
When you brush your teeth, you are cleaning about 60% of your teeth. That leaves nearly 40% uncleaned. Not a big deal, right? Think about it like this, over 100 different species of bacteria can live in your mouth at the same time. Do you want to leave 40% of those bacteria in your mouth? So, what can we do to clean the parts of your teeth the brush can't reach? The answer, Floss.
By flossing once a day it can help disrupt bacteria colonies growing under the gum line, dislodge food particles that bacteria thrive on, and keep your gums healthy by avoiding gingivitis. The overall health of your body is directly affected by your oral health. A daily oral care routine which includes flossing is a great way to help fight infection, keep a bright smile, and stay healthy.
Staying on Top of Your Dental Health
Set a Digital Reminder – Setting timers with your phone or reminders for your home computer system are free and effective ways to carve out time in your daily schedule for dental hygiene.
Install Productivity Apps – Joining online communities of other people trying to achieve the same oral hygiene goals as yourself through apps can be a major boost in confidence and help you track how many times you need to clean your teeth every day.
Get Easy-to-Use Flossing Use – Technologies tools like the Waterpik and Airfloss can make flossing fast, easier, and more effective than traditional flossing methods.
Keep your Dental Floss Handy – You never know will the urge will strike – so keep one in your purse, backpack or car.
For more information on the importance of flossing and brushing your teeth, call our Summerlin Dental office at (702) 228-2218 or visit https://summerlindental.net/#book_apt