7 Tips to Make Your Dental Treatment Affordable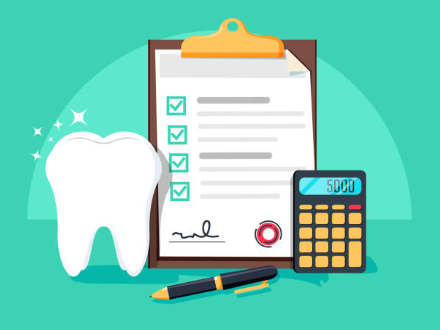 Dental treatment costs have risen in the last decade. Today, thousands of Americans are living without dental insurance and can't even afford the most basic treatments. If you find yourself in such a situation, don't worry – you are not alone. The cost of dental insurance may also be expensive and may not cover all of the dental necessities you require. However we have created a list to better understand the benefits of affordable dental care.
The good news is that you can easily receive affordable dental care at Summerlin Dental. Here are some tips that can help you save money at your trip to the dentist. These include the following 7 tips:
1. Signing Up for a Dental Saving Plan
Dental saving plans have been getting a lot of attention lately because they're so beneficial. It is similar to a membership or referral program where dentists offer plans to patients. The patients have to pay an annual fee for the plan but they receive discounts up to 10-60% on treatments. This is a long-term way to make dental treatments affordable. The best part is that it costs less than dental insurance and covers both cosmetic and restorative dental procedures. Moreover, unlike dental insurance, you can sign up for a dental saving plan and start benefitting from it within 72 hours.
2. Looking for Dentist Discount Plans
In order to keep up with the competition in the industry, a number of dentists have started offering discount plans and promotional coupons. There are a number of seasonal and occasional discounts that dentists offer. For instance, dental offices offer discounts on services around the holiday season or on their  first anniversary since opening. Keep your eye out for such offers and you may get to save on these promotional offers.
3. Going to Dental Colleges
Dental colleges offer dental treatments, which are performed by their students. These treatments are available at an affordable price. These students are often practicing for their final year; hence, they provide all types of general dentistry services at low costs. These students are part of the American Dental Association even before they graduate making them trustworthy and reliable.
4. Enrolling in a Government Program
There are several government resources available for people who don't have dental insurance and can't afford to pay for private dental offices. Medicaid Health Resources and Services Administration are two of the many resources available for low-cost dental treatments. The dental coverage under these programs may be limited for adults as these programs mostly cater to senior citizens and children. However, adults who need emergency dental treatments can enroll in these programs.
5. Looking for Services on Credit or Installments
Normally, you don't need to visit a dentist every day or every month, unless you are going through a treatment. Looking for dentists who provide dental services on credit or installments will make it easier to manage the finances. You won't have to pay the entire amount up front, making dental treatment accessible and affordable.
 6. Check which insurance plans your dentist accepts.
Here at Summerlin Dental we accept most PPO insurances plans. A few of the insurances companies we accept are Aetna, Health Scope, MetLife, and Lincoln Financial and many more. There also may be some out of pocket costs, in which we offer affordable payment plans. Our office strives to make your dentist experience affordable and comfortable. In order to fully understand our different payment options and to view the list PPO insurance plans accepted at Summerlin Dental explore the website or give us a call.
7. Find an affordable Insurance Plan
Finding an affordable insurance plan is essential, especially if you want to find one that covers all dental treatments. Doing your research is important in order to find out what different insurance companies offer. In addition to doing your research, be sure you know the basics of health insurance. It is also recommended to shop around looking at multiple companies. By doing this you are able to find more plans and evaluate the offers they have. Lastly, seeing if you qualify for subsidies from different insurance plans may help out in affording dental health care. Following this guideline may help you find dental insurance that will best suite your dental needs. Dental insurance will allow you to have affordable and better dental care.
Summerlin Dental offers affordable dental care and a number of financing options. We believe in making oral healthcare accessible to everyone. We also ensure that patients receive high-quality services from our qualified dentists. For more information on our affordable plans and services, visit our website https://summerlindental.net/finance-insurance/.